China's first IP68 waterproof power frequency isolation inverter
Brand : Bangzhao or OEM
Product origin : China
Delivery time : 7-10 working days
Supply capacity : 888
1,it can working with or without battery storage system, 2, the cost is cheaper than with battery bankup 3,can with AC generator and AC mains input
China's first IP68 waterproof power frequency isolation inverter
China's first IP68 waterproof power frequency isolation inverter working no battery backup system
No Battery Backup Off-grid Solar Power System including solar panel array,PV combiner box, Wide voltage Off-grid inverter with AC bypass input, etc. In the sunshine, the solar panel convert the solar energy DC power into AC power for power supply the AC load.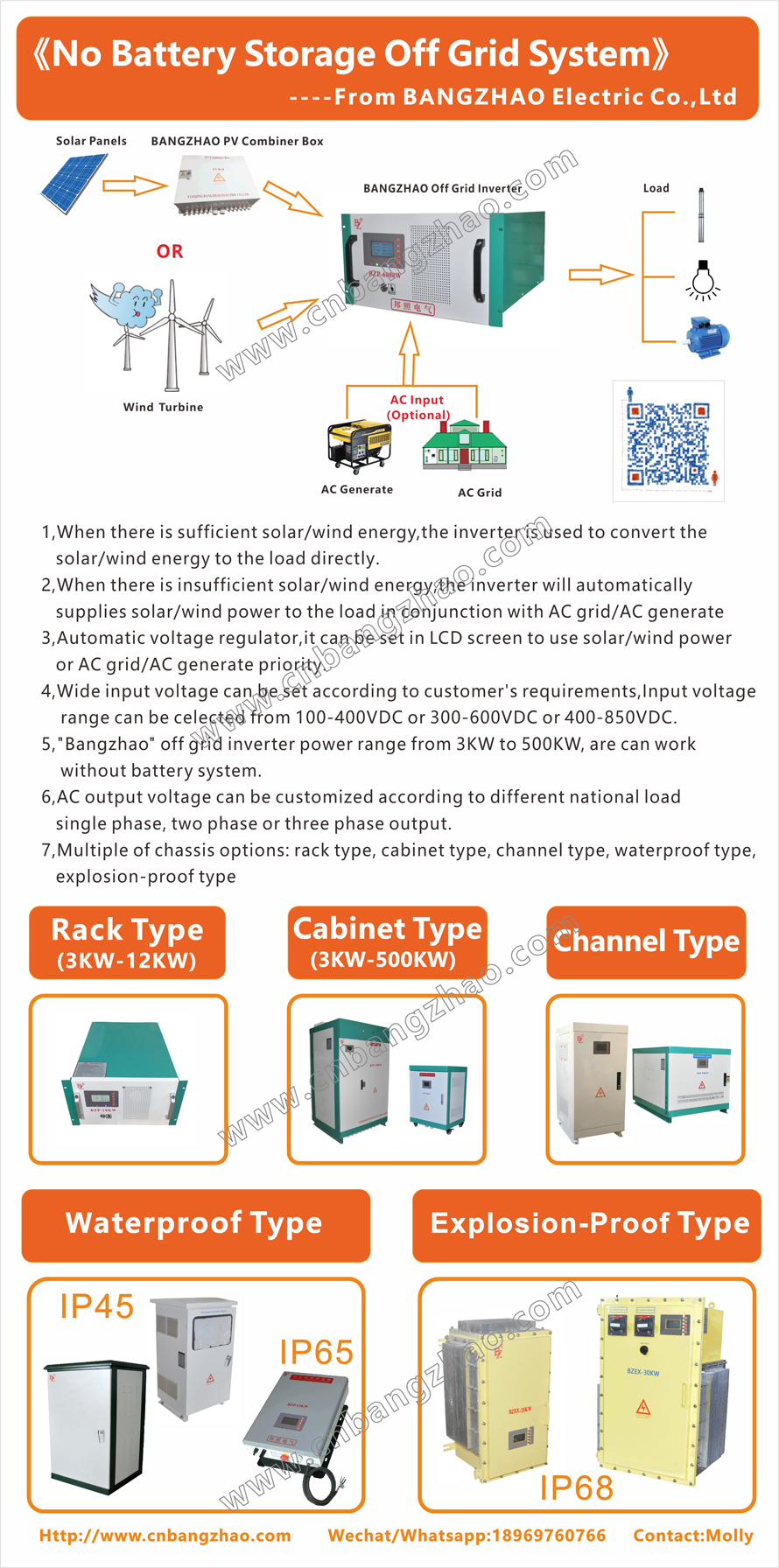 The Cost of Battery-free energy storage hybrid solar system 3 phase 100KW ,optional AC grid or AC generator input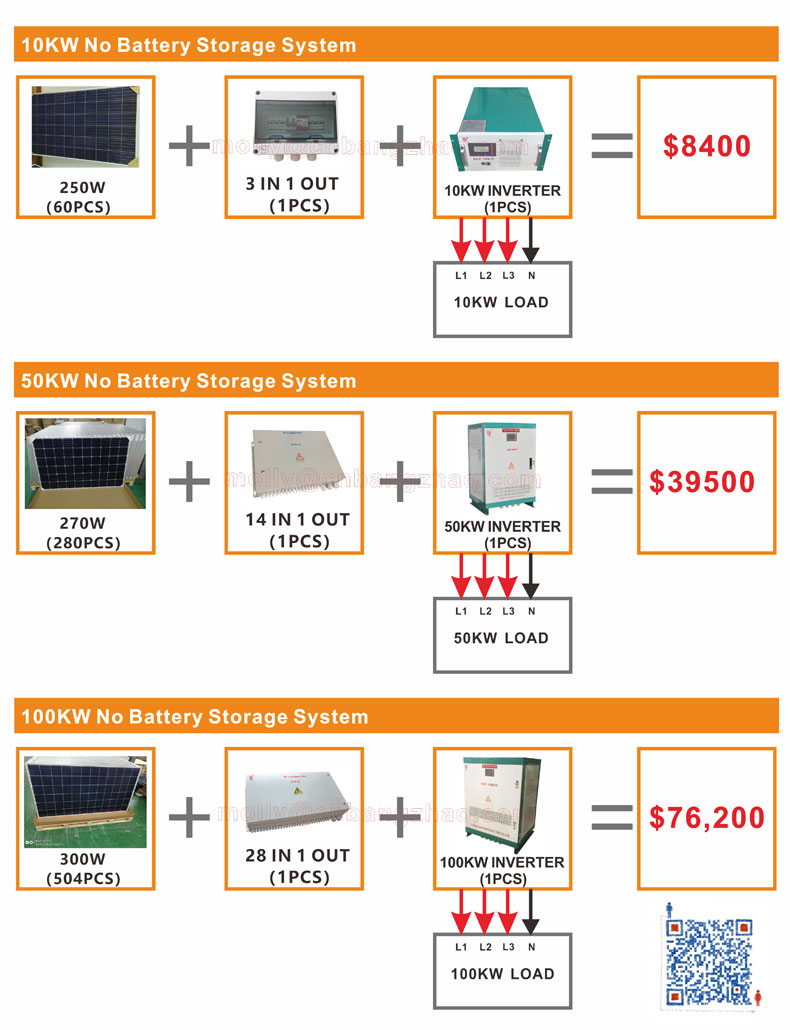 1,When there is sufficient solar/wind energy,the inverter is used to convert the solar/wind energy to the load directly.
2,When there is insufficient solar/wind energy,the inverter will automaticallysupplies solar/wind power to the load in conjunction with AC grid/AC generate
3,Automatic voltage regulator,it can be set in LCD screen to use solar/wind poweror AC grid/AC generate priority.
4,Wide input voltage can be set according to customer's requirements,Input voltagerange can be celected from 100-400VDC or 300-600VDC or 400-850VDC.
5,"Bangzhao" off grid inverter power range from 3KW to 500KW, are can work without battery system.
6,AC output voltage can be customized according to different national load single phase, two phase or three phase output.
7,Multiple of chassis options: rack type, cabinet type, channel type, waterproof type, explosion-proof type
The picture of China's first IP68 waterproof power frequency isolation inverter BZEX-20KW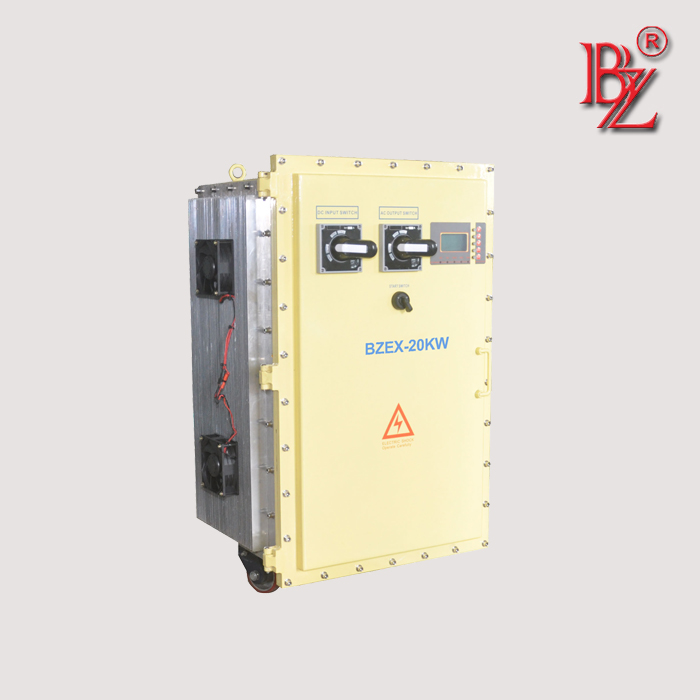 As for the whole system,Could you tell us the following information:

1, Please tell me total load power KW you will use and you intend to handle what electric appliance ?

2, What's your requirements of AC output voltage and frequency ?

3, How many hours the AC load will be use per day, the power consumption KWH per day ?
The advantage of China's first explosion-proof power frequency isolation inverter BZEX-20KW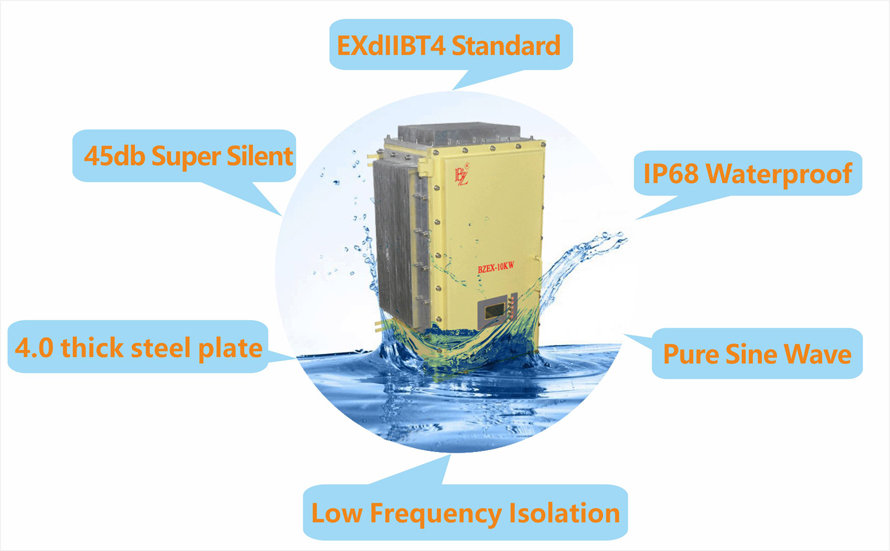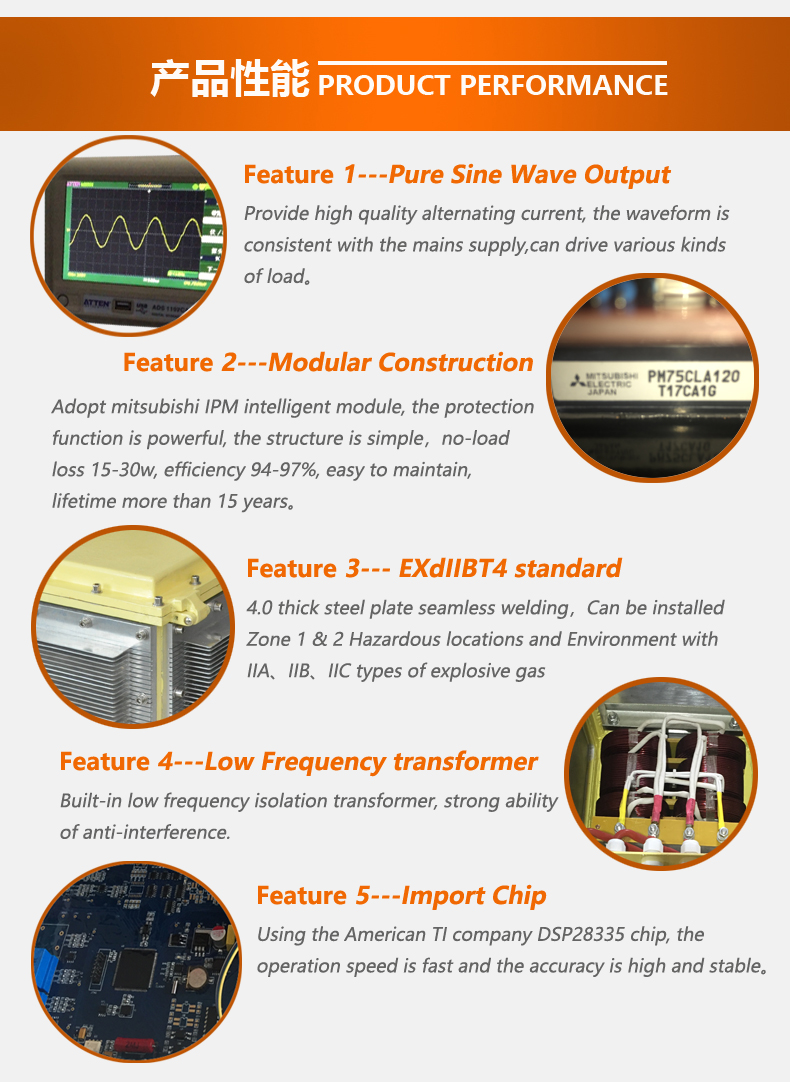 Please feel free to give your inquiry in the form below. We will reply you in 24 hours.